Podcasts to practise your listening skills
When I started teaching English there were not a great deal of good listening resources available online. Many websites didn't feel good enough to use them in class or to recommend them to my students. Luckily, this has changed dramatically over the past few years. There are now many great podcasts for learners of English (or any other language, really), but it can be difficult to find the right one. Everybody has a different level of English or a podcast might not be interesting enough. There are almost too many options so I thought I could share my favourites with you. Try them and tell me in the comments if you like them or not, or suggest other podcasts that you enjoy listening to.
The best podcast for lower levels – English Class 101
You might feel that some podcasts are too difficult because the people speak too fast or they never explain new words. English Class 101 is a great option for students who have't listened to many podcasts. Most episodes are videos so you can watch and listen at the same time. The conversations are short and easy to understand. Also, they explain new words and phrases in every video so you can practise listening and vocabulary.
Please be careful: The podcasts are free, but there are also memberships that you have to pay for.

The best for Intermediate level students – The English We Speak
The BBC is probably the best place to look if you want to practise you listening skills. They have many different podcasts to choose from, but I most like The English We Speak. Here you get short episodes which focus on specific expressions that native speakers often use, but learners might not know. There is always a short conversation followed by different examples using the expression of the episode. For me, this is great way of learning because you can listen to native speakers using common expressions that make you sound really cool if you use them yourself. 🙂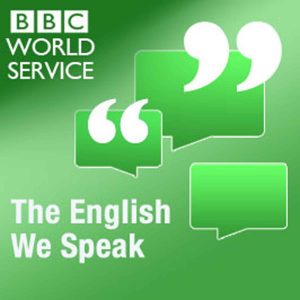 The best for advanced listeners – This American Life
There are so many podcasts on the internet and it can be really hard to find the one that's best for you. However, if there is one podcast that I would recommend to whoever asks for advice, I would go with This American Life. Each episode revolves around a topic and the stories of different people which in some way match the topic. Each part is around 20 minutes long so you split up an episode in several listening sessions if you want. Some of these stories are funny, some are sad or just crazy, but there's one thing that they all have in common: they are interesting. I've been listening to This American Life for a few years now and I've never been disappointed.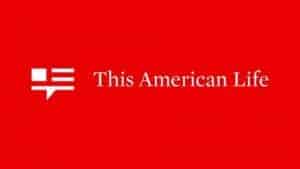 What's next?
It doesn't matter what topics you like, what your level of English is or how much time you have. Everybody can use podcasts to improve their listening skills. It has helped me so much with my Spanish and I hope that the three examples I showed you in this post will give you some ideas and inspiration. Enjoy!
Lots of love,
Teacher Phill 🙂
PS: Don't forget to read my review of Fluent Forever by Gabriel Wyner.